The "In Your Hands" Tour Kicks off in Toledo, OH - See the Setlist Here!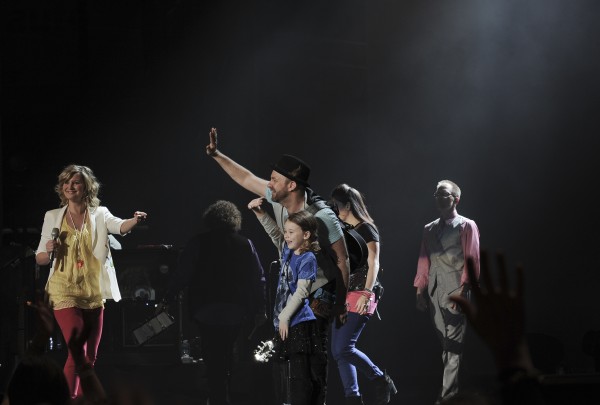 Wow Toledo! What can we say? We could not have asked for a better crowd for opening night.
The day started for many Sugarpass members who got in line at 2am for the Sugarpit. Yes, you heard right - 2am! You know who we're talkin' to.
Staying true to the nature of putting the tour "In Your Hands," the show's setlist was determined by YOU, the fans. And boy did you help clean out the cobwebs! When's the last time we played "County Line" and "One Blue Sky?"
The biggest surprise of the night? We spotted a girl in the crowd with a sign that read "Please call my dad when you play 'Baby Girl'" so we pulled her up on stage and did just that! We dedicated the song to her dad, John.
We also pulled the cutie seen in the picture above up on stage to give us a hand!
Were you here for opening night in Toledo? The comments and forum are open for you to discuss! What song did you enjoy most?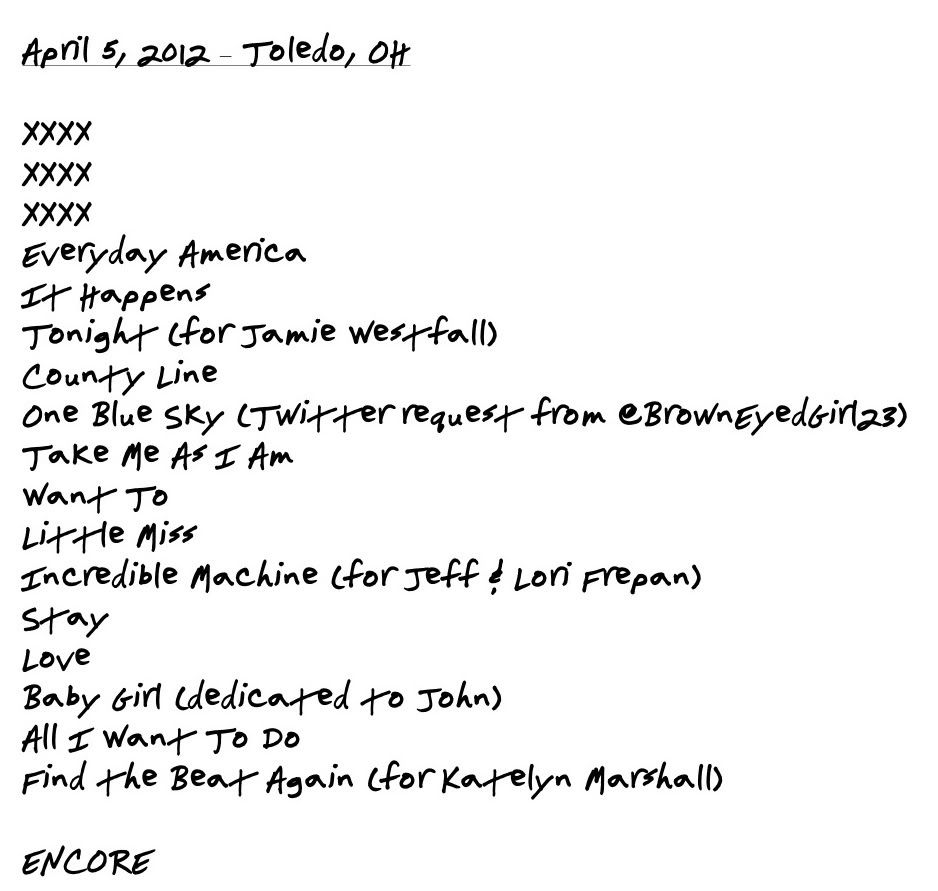 Helpful Sugarlinks!
Get tickets for our 2012 tour!
Join our Sugarpass fan club
Sign up for our mailing list
Talk about it in our forum
Follow us on Twitter
Join us on Facebook
Photo Credit: Jessica Dover