Jennifer Recaps Her Walk on the Red Dress Red Carpet and Catwalk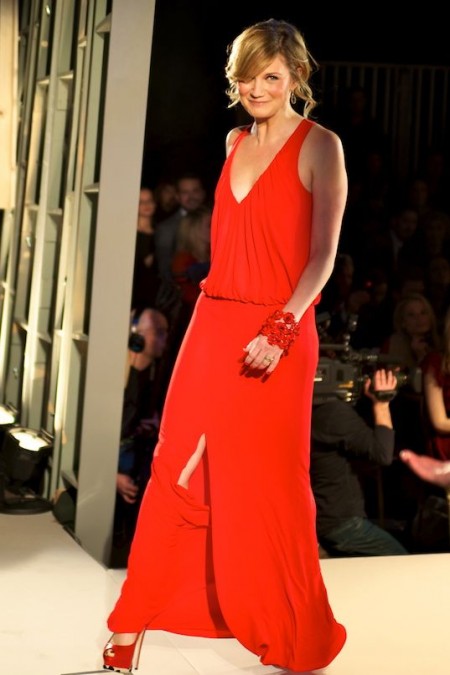 Hello My Sweets,
We have been enjoying a small break from the road. We've been writing and enjoying our families, and now we're starting to gear back up for our new tour that kicks off in April. As we're beginning to poke our heads through the ice of our winter hibernation, I made a fun outing at New York's Fashion Week. I was invited to walk the catwalk for the Heart Truth charity.
Heart Truth hopes to raise awareness for women's heart disease. (Incidentally, heart disease is the leading cause of death among women in the US.) So, in honor of this very worthy cause, I decided step outside my usual comfort zone on the stage and walk the catwalk for New York's Fashion Week. (I mean hey, if you've never walked a catwalk before, why not start in NY for Fashion week right?!). I've included some highlights so you can see some of the photos from this fun and worthy event.
Click here to see photos from the event!
- Jennifer