Attic Community Playground Benefit Show: A thank you note from Jennifer!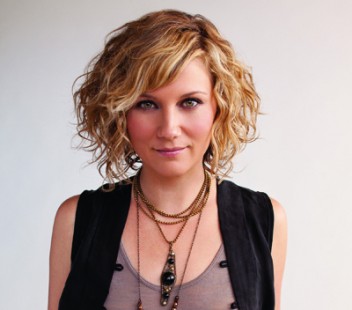 Hello, Friends! I would like to take a moment and thank all of you who came out to my solo show this weekend to support Attic Community Playground. (For those of you just coming on to our site, ACP is a non-profit organization with which I'm affiliated, whose purpose is the preservation of music and the arts! [Read more about ACP here.])
This was ACP's inaugural fundraiser, and you guys made it a big success!!
The show was great fun, and highlights -- for me at least -- included performing some of my new songs on piano; a cool, vibed-out, acoustic version of "Incredible Machine"; and (how can I forget) two crazy, rollicking, sing-along covers of "Don't Stop Believing" (yes!), and "Jessie's Girl" as a duet with Mr. Jack Ingram. While I take the preservation of the arts seriously, I clearly don't take myself seriously. :-) Fun stuff for a good cause!
So a big thank you to everyone who attended, and a special thanks to those of you who purchased the VIP tickets! Your money will offer kids in Ponder, Texas and Avondale Estates, Georgia an opportunity to learn and play music this year! For any of you who were unable to attend but would like to contribute, visit www.atticcommunityplayground.com. There is no donation too large or too small! In the meantime, I'll be keeping you updated on what's exciting me in ACP. Big love to you all!
- Jennifer
Were you there? Post your fan reports in the comments!
Helpful Sugarlinks!
2011 Incredible Machine Tour: On sale now!
Check out our 2011 Incredible Machine Tour dates!
Order The Incredible Machine today!
Your complete guide to The Incredible Machine
Join our Sugarpass fan club
Sign up for our mailing list
Talk about it in our forum
Follow us on Twitter
Join us on Facebook
Find us on Ping
Photo Credit: Dana Tynan