The Little Miss Project: We want to hear YOUR stories!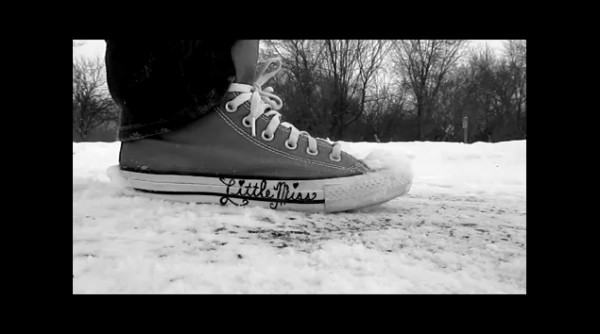 Yesterday we told you about a wonderful video called "The Little Miss Project," made by a fan named Erica. (You can watch the video and read Erica's story here.)
In fact, we were so inspired by Erica's work -- and the stories of the fans who contributed to the initial video -- that we've decided to open the Little Miss Project to all of you. Here's the plan:
STEP ONE
Watch Erica's video, give the song a few listens -- download it from iTunes if you need to -- and read Jennifer's blog post on the message behind "Little Miss" to get your ideas flowing.
STEP TWO
Make a video telling us what "Little Miss" means to you. It can be as creative as you like. We want to hear your story, however you want to tell it. It's not a contest. We just want to hear about YOU.
Here are some things to think about:
-Why do you identify with the song? Why are you a "Little Miss"... or "Little Mister"?
-Is there someone you'd like to dedicate the song to? Your mom, sister, girlfriend, daughter, friend?
-How does the message of "Little Miss" (or of Sugarland's music in general) play an important part in your life?
The video should also incorporate you -- or the person you're dedicating the video to -- holding up three signs/notebook pages saying the following:
Page 1: "Little Miss" or a lyric from the song that begins with "Little Miss..." (i.e. "Little Miss do your best...")
Page 2: A hard time that you've gone through or are going through in your life
Page 3: A positive lyric from the song that fits with you or your story. (i.e. "I'm okay," "Sometimes you gotta lose until you win," "It'll be all right again," "You are loved.")
Need help? Watch Erica's awesome video again, and you'll get the idea.
STEP THREE
Upload your video at sugarlandmusic.com/useyourvoice, along with your full name and contact information.
OR
Upload your video to YouTube, title it "The Little Miss Project: [Your First Name]," and email a link to the video to [email protected], along with your full name and contact information.
COMING UP NEXT...
We'll start assembling a Little Miss Project video gallery here on Sugarlandmusic.com, and build a playlist of the YouTube contributions on our YouTube channel (youtube.com/sugarland), so that everyone can share in these messages of hope and strength and all that good stuff. Plus, we'll highlight the most creative and moving videos here on the blog. And there's other, bigger plans in the works -- keep an eye right here to see what happens next. And tell your friends to send in their stories, too!
We can't wait to hear from everybody. PS: YOU ARE LOVED.
Helpful Sugarlinks!
Check out our 2011 Incredible Machine Tour dates!
Order The Incredible Machine today!
Your complete guide to The Incredible Machine
Join our Sugarpass fan club
Sign up for our mailing list
Talk about it in our forum
Follow us on Twitter
Join us on Facebook
Find us on Ping
Photo Credit: Erica J. Bjork