Kristian's Big List of 2010 Holiday Awesomeness: Your last-minute gift guide!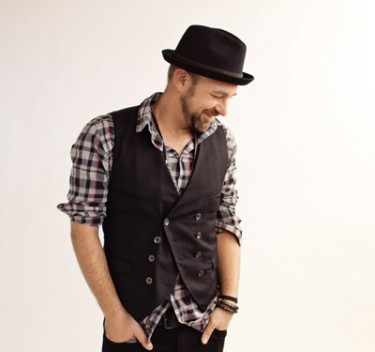 Every year my friends and family come asking for a wish list of things I might want for the holidays. In my heart I know that since jet packs haven't really been invented yet, and that a BMW is a bit out of reach, and that Virgin Air isn't booking space flight by this Christmas, really a gift for me is anyone's game. My default answer is: Toys. Get me a toy. How about a yo-yo or some silly putty or maybe a balsa wood glider? It always reminds me to be a kid in a world with a great deal of grownup in it. Somehow I always end up giving toys as gifts, maybe in hopes of activating some karmic holiday spell that would attract a bucketful of plastic and wooden goodies.
Toys aside, it turns out that the best gifts I've ever given are the ones that I would have considered keeping for myself. In light of that, I've compiled my first ever gift guide. Let's call it "Kristian's Big List of 2010 Holiday Awesomeness."

One big disclaimer before you read on: I have no idea who you're shopping for, or what this season's trendy Christmas must-have is, so if you're looking for a shortcut, I may not be it. But if you were to ask me what gift to give, what would make your best friend's smile the size of Texas, here are my recommendations. These are the best things I've found this year.
(If you're one of my close friends and receive one of the things on this list this year, please grin along and act surprised. A "Hey, I read about this online and really wanted one!" will suffice, and help you make the short list again for next year.)
Enjoy, and happy shopping!
Geek Dad
by Ken Denmead
This is a must-have book for every dad between 25 and 45. I can't decide who enjoys these activities more, me or my kids. Imagine me buying 15 helium balloons at Kroger and tying them to my flip cam in the front yard. Enough said!
Studiophile Q-40 headphones
Music is just better in headphones to me. With so many distractions in life these days, it's a luxury vacation to put these on and listen to an album. Cheaper than a plane ticket and sunscreen.
Gretsch White Falcon guitar
Okay, a little pricey, but still less expensive than a muscle car. More expensive than an at-home movie theater popcorn machine...but the buttery feel in your hands is priceless.
Audioengine W1 Premium Wireless Audio Adapter
This is the easiest and best-sounding way to play music from your computer through your stereo. I just plug in the USB wireless thingy when I walk in my house, and all my music sounds awesome coming through the home stereo speakers.
Music Hall MMF-2.2 turntable
I looked and looked and found this as the perfect balance between cost and fidelity for a turntable.
Shoyeido Japanese incense
My new favorite thing. This company has been making incense for like 300 years. This is the real deal, folks -- no college dorm room or late night truck stop incense here. This is what has replaced candles in my world.
Dodo Case
For the iPad enthusiast this holiday season. If you want a little coffeeshop cred, buy this -- it looks just like a Moleskin notebook. Also, I've noticed it's great on a plane to keep your privacy.
Giant Post-It Notes
I make lists. It's a habit. I also stack things compulsively sometimes. These post-its scratch me right where it itches.
Dancing Goats coffee
I wasn't a coffee drinker until a few years ago, so I'm new to the subtleties of the art of the brew, but I use a coffee press and a milk frother and drink this coffee every day and it is AWESOME!
Rock posters
This is the ultimate gift for the music fan in your life. Find a band they love or a show they can't stop talking about, and get them a memory to hang on their wall. If you're buying for a Sugarland fan, I recommend looking here for one they might love.
AllSaints Gold Cardigan
If you want to gift the sweater-wearing man in your life with something that's got a slight lean into style, this is the answer. I own two.
AllSaints Acton Shirt
Three women in my life have tried to take this shirt from me, so this is a his or hers gift. This is my favorite shirt. It's in my bag right now.
LaCie iamaKey
Get it? A USB key that looks like a real key? Get it? Am I annoying you yet? Get it?
Helpful Sugarlinks!
Order The Incredible Machine today!
Your complete guide to The Incredible Machine
Talk about it in our forum
Join our Sugarpass fan club
Sign up for our mailing list
Follow us on Twitter
Join us on Facebook
Find us on Ping
Photo Credit: Dana Tynan