The March Pisser: Jennifer Nettles on spring fever... and that annual spring tease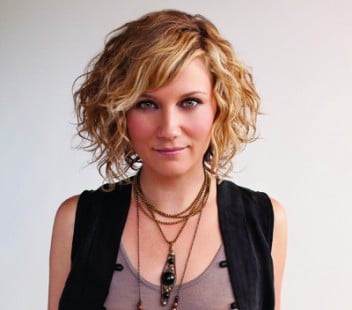 "Beware the March Pisser." While I know old William Shakespeare didn't say this specifically -- "Beware the Ides of March" -- I am certain this is probably what he meant.
The March Pisser is a phenomenon of the Southern United States. We have beautiful Springs in Atlanta. Beautiful. Every year in March, Spring dances in with her windy, flowing, green chiffon and tips the trees with new pink flowering buds. We all scurry to our storage boxes, excitedly bringing out our tank tops and sundresses. For a week or two, we blindly frolic in the bliss of spring fever. "Would you like to go to brunch on Saturday, dahlin'?" "Oh yes, honey pie, let's walk there and then sit outside on the patio."
Then something happens. Spring, being the fecund tease that she is, tiptoes back around the corner of Winter, and giggles.
This year, for example, we had two weeks of beautiful weather. Perfect. High 60s. Sunny. Then, without warning, without any of us expecting it, it started raining. The next day was overcast and in the 40s. And the next day, it snowed. Snowed!!!! Are you hearing this?!?!
Now for those of you who live in the Great White North, you don't see anything odd about this. But let me kindly offer you some perspective: In my entire life of living in the fair state of Georgia, it has snowed maybe six times that I can recall. Three of those times have been in this year's unseasonably cold winter. One of those three was last week. During The March Pisser.
I call it The March Pisser because it is just that: a pisser. During The March Pisser, we all tuck our tails in frosty defeat and pull our coats back out for one more week. Pissed to have to endure one more moment in layered clothing and utterly annoyed at being duped again. (Though it happens every year, without fail, we are still caught by surprise. Kind of like Christmas.) But being the Positive Polly that I am, I have decided to turn these lemons into an Arnold Palmer.
If I were at a different time in my life (college), or if I were living my fantasy life (wild rock n' roll hedonist), I would use The March Pisser as an excuse for getting rip-roaring piss drunk, in honor of this day. (In much the same way that we Americans use Saint Patrick's Day.) This would also be a clever Anglophile use of the word "pisser." (Imagine me saying it in a heavy British accent, "Oh yea, we went out and got pissed last night. It was the March Pisser.")
But as that is not my current life, I will sit back, have a responsible glass of Bordeaux, and look at my tank tops poised and awaiting their official seasonal debut. Spring is coming. I hear giggling.
- Jennifer
Helpful Sugarlinks!
Order The Incredible Machine today!
Your complete guide to The Incredible Machine
Talk about it in our forum
Join our Sugarpass fan club
Sign up for our mailing list
Follow us on Twitter
Join us on Facebook
Find us on Ping