Happy New Album Day! Kristian tells you about his release day tradition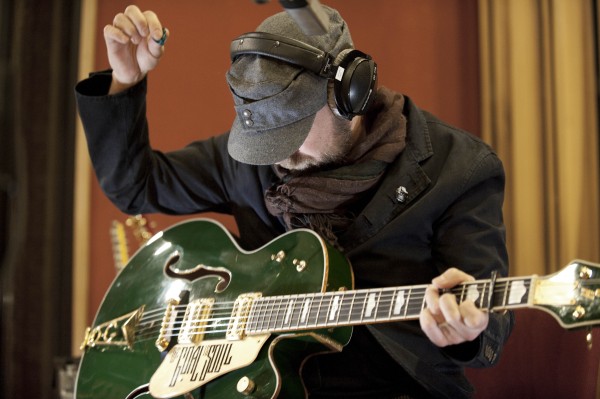 Every time I release an album -- and this superstition/tradition has been a part of release day for me since I was a teenager making music -- I make it a point to go buy a copy of my album at the record store wherever I am, peel off the plastic in the parking lot, put it in my car stereo, and drive around listening to the whole thing.
I remember buying Love on the Inside in Atlanta and then driving without a destination and ending up almost in Athens after 18 songs before I realized what road I had taken. It was a big turn from Enjoy the Ride: That one I never made it out of the parking lot. I was so excited I just listened and read the lyrics and liner notes with my car in idle.
In a lot of ways, release day is the moment where the album becomes real, like a birthday. Release day is the album's first breath and introduction to the world. From that day forward, these songs and recordings go out on their own into other people's lives.
I will get in a car Tuesday and drive around, windows down, letting the breeze of fall mix with the sound from the speakers, and for an hour get lost again in these melodies and rhythms and words and strings. From that moment on, The Incredible Machine isn't ours anymore. It belongs to all of you.
- Kristian
Did you buy The Incredible Machine today? Did you hit your local record store at midnight? Did you receive it in the mail as a preorder? Did you download it from iTunes? Tell us the story of what happened when YOU peeled off the (metaphorical) plastic!
Helpful Sugarlinks!
Order The Incredible Machine today!
Your complete guide to The Incredible Machine
Join our mailing list
Follow us on Twitter
Join us on Facebook
Find us on Ping
Photo Credit: Valarie Allyn Bienas/Kristian Bush