New Sugarland documentary 'Blood Love Hope Lust and Steam' available Oct. 19: Watch the trailer here!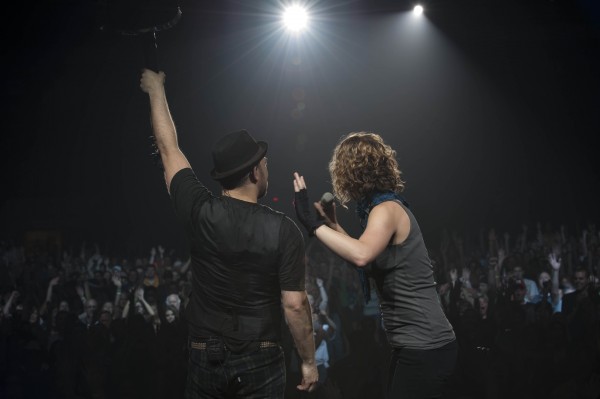 On Oct. 19, Sugarland will release their fourth album, The Incredible Machine. Included on the Deluxe Fan Edition and the iTunes LP version of the album is Blood Love Hope Lust and Steam, a 40-minute documentary directed, produced, and shot in HD by Valarie Allyn Bienas that takes you behind the scenes of the Incredible Machine recording sessions, as well as the rehearsals for the 2010 Incredible Machine Tour.
From the writing and recording that took place at Southern Tracks in Atlanta, GA, to the construction of the massive steampunk set that's traveled the U.S. this year, ...Steam is your ticket to watch the building of our Incredible Machine. Along the way, exclusive interviews with Jennifer and Kristian will give you insight into the inspirations behind the new songs, the sweat of creation, and how it feels to step up to the mic and sing something new for the first time. If you've ever wanted to be a heart-shaped fly on the wall while Sugarland makes an album or takes the stage in front of thousands of people, this documentary is required viewing.
Watch the trailer for "Blood Love Hope Lust and Steam" right here, right now -- and don't forget to pick up your copy of the Deluxe Fan Edition or the iTunes LP on the 19th to own the entire documentary!
Helpful Sugarlinks!
Order The Incredible Machine today!
Check out the iTunes Countdown to The Incredible Machine
Join our mailing list
Come see us on the road
Follow us on Twitter
Join us on Facebook
Photo Credit: Valarie Allyn Bienas