Kristian's Awesome Huge List of 2012 Holiday Gifts!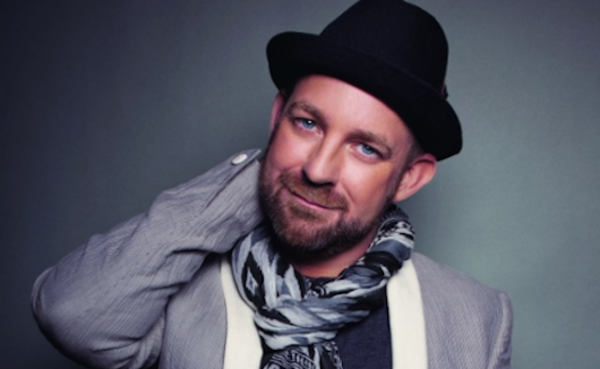 It's that time of the year to hurry to the malls and inflate your emails with alerts to your favorite online shopping stores. If you're looking for a quick and easy list, search no further! Kristian's provided us with another easy Holiday Gift Guide to soothe your shopping needs. Check it out below!
Here we go again: The holidays are here, and we all start depending on each other and the Google search bar for answers on complex gift-giving. Well, my friends, here is my collection of stuff I like and stuff I dare you to give to yourself or others. They say the best gift is the one you want to keep for yourself, and I would gladly (or embarrassingly) keep all of these for myself, if given the option.

Drinking Situation
This looks kind of crazy Southern and awesome and has to hit my list. Not because I want one, but because I am dying to buy one for someone. Maybe even just to see someone drink out of it. It's like my obsession with the TV show "Bootleggers" has collided with my obsession with walking around Syd Mashburn's in Atlanta. Simultaneously hip and tacky.

The Prisoner
If you have someone in your life that enjoys wine, this is a real treat. I don't know how popular this wine is in real life, but I think it is pretty amazing and it is popular in mine.

Palomino Blackwing 602
I think last year's Palomino was a gateway drug and now I am staring down a long dark hallway of beautiful, perfectly-sharpened grey Palomino Blackwing 602 pencils with black erasers. Now it's all I think about. How do black erasers remove pencil lead and make it disappear into the white of the paper??? Good news: You can find out for yourselves, because the good people at the Palomino Pencil Company are offering Sugarland fans a discount and exclusive offer this holiday season. Click here to purchase!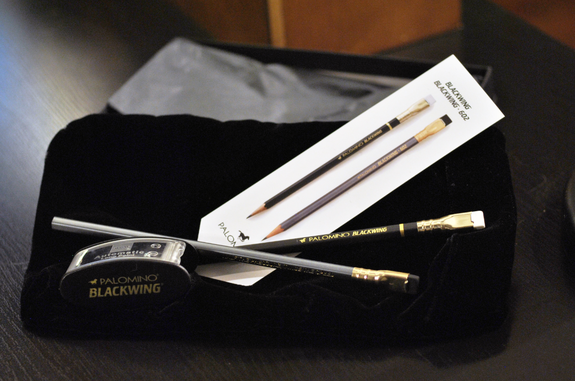 CB I Hate Perfume
I am still obsessed with these. The Smell of Snow one is amazing, as is the Beach one.

Unraveling Calendar
I have not really been interested in a calendar since maybe college, and then it was only for the pictures, and less for the marking of time. This is the first time I have seen something that makes me curious. Although it means making sure you don't have a pet or a two year old running near it, this calendar may be one to really show time moving.

Cigar Box Guitars by Mike Snowden
These are hands down the coolest things I have found this year, and that is honestly even in comparison to the new donut shop down the street. I give these as gifts myself. I love Mike and his craftsmanship is unreal. If you have someone in your life that plays guitar, they will love this, and if you have someone who doesn't but always wanted to? Well, three strings are the perfect way to start.

Concert Bracelet
This cracks me up every time I see them. I wrestled with these things for years and years trying to get them off. Now someone has decided they are ready to go back on. For the rock club girl in your life. I think they come in silver as well.

Angry Birds Star Wars Everything
Enough said here. Choose the Empire. Long live the 501st.

Bezzerwizzer
This game is pretty awesome. I had it on the bus this year and bought another one for my house. My kids actually think it is funny to ask me an entire card full of questions while I make breakfast just to see if I can answer them all. It's like working out, but with your brain.

For The Art Collector - James Hance
When I have vivid dreams and my brain mixes up all of my favorite pop culture books and movies and TV shows and it all smears together in my mind as I shake off the night and begin my day, sometimes all the right things are misplaced in all the right places. James's art is like that for me. It is perfect.

For The Gadget Person - Photojojo Phone Lens Series
So Instagram gives my life more meaning with every lomographic click of my phone screen, and the filters make it so that my plastic camera itch is easily scratched without all the waiting to get film developed. Now the missing part is all of the cool lenses that "real" camera's have. Wait, the sounds of ingenuity in the distance seem to be jingle bells this year. Check out these cool, easy-to-use tiny lenses for your phone camera. They really work and will blow your mind how much they change your pictures. I like the fish eye and the wide angle.

This Year's Headphones
OK, so I live for music and I travel every week so my headphones are my stereo. Here is a quick guide to some quality out there, no matter what you have to spend.

First things first: It is socially ok to have big headphones again, so please, if you have the space in your carry-on or bag, take the closed-back headphones with you. We musicians and producers work hard to make our music sound as interesting and cool as we can when we record, and shoving sound out of plastic ear buds is like looking at pictures in black and white instead of color.

Okay, preaching is finished:

AKG K77
Stylish, affordable and sound good.

Sure SRH440
These are your mid-range, your Honda Civic, workhorse, won't-have-to-replace-them-in-five-years headphones.

Audio Technica ATH-M50S
I use these every day. It's what I listen with when I record, and when I evaluate my own music and recordings. Get the curly cable if you are feeling retro.

I have only tried the Dr. Dre Beats headphones once and it was more for the novelty of talking on my phone through the mic that hangs off the headphones. I didn't get to spend any time listening to music so you are on your own there. They are quite popular and come in groovy colors, but look at the ones above for price comparisons.

Toys Section
The Original Silly Putty
I totally used to spread it out and use it to lift the pictures off of the comics. The most distinctive smell ever.

Army Men
We could play with these for hours on end, invading the living room and then retreating back to the kitchen.

Water Powered Space Rocket
Because I still am amazed every time it launches.

Top
The top is one of the oldest toys in the world. They say that the spinning top originated independently in cultures all over the world. To me, it is one of the most fascinating and hypnotizing examples of physics. Get one and see how long you stare.

Curve Balls
(aka things I can't believe that I found that I kind of want)
We need this in our lives. All of us.
U-Socket USB Wallplug

Just to see if anyone at the coffeshop is looking.
TARDIS Journal

I dare you. I just dare you.
Bluetooth Handset Gloves
- kb